Ref:
Date:
Location:
Photographer:
Ref:
Date:
Location:
Photographer:
St Andrew's - Sunday School
Sunday School takes place at the same time as the adults' service in Church. We meet in the Sunday School room (also known as the Front Hall) before the Service begins, and the Minister comes in to say prayers with us, before we go into Church. We usually sit in the front row.

After the second hymn we come back into the Sunday School room, have our own notices, prayers and collection, then we work in little groups, by age.

We use the Roots programme which gives us an interesting range of bible-based activities for our mixed age group.


With secondary school age children we also look in more depth at Christianity, and what it means to be a Christian in today's world.


Currently there are about eight or nine children who come regularly to Church on Sundays, and others that we just see now and again. Everyone is very welcome to join us – even if it just for a week or two whilst you are visiting the Island.

Here are some of the children 'spelling out' the letters of our verse for the week -



We try to do something for other children sometimes, as well as having lessons. All the children get involved with our annual Church effort to fill shoe-boxes with gifts for children and young people in the Chernobyl Region of Belorussia.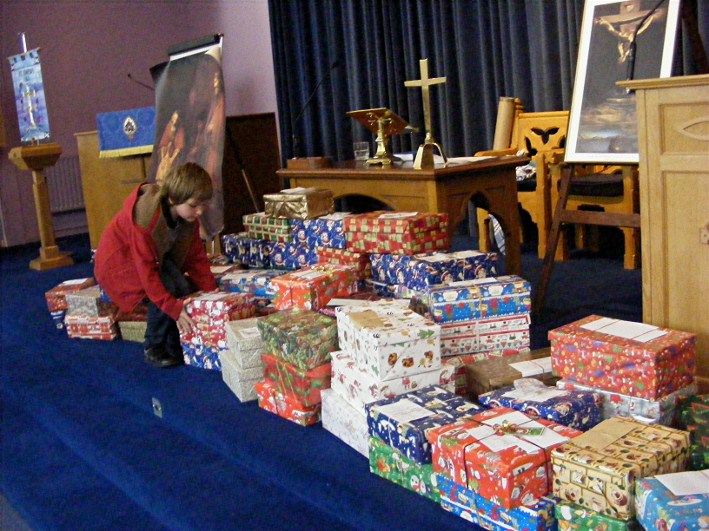 And Sunday School usually run a cake stall at the Christmas Coffee Morning to raise funds for a charity chosen by the children. In December 2016 we raise over £100 to go to Drop Inn Ministries for their work in Africa.