Ref:
Date:
Location:
Photographer:
Ref:
Date:
Location:
Photographer:
St Andrew's - TT Teas
For a number of years now we have provided snacks, drinks and toilet facilities as a service to those who use our Church grounds as a vantage point to watch the T.T. motorcycle races.

No-one has ever tried to count exactly, but it is likely that we sell over a thousand cups of tea and coffee, hundreds of filled baps, and over a thousand portions of home-made cakes every year.

Here are some pictures taken over the past three or four years -.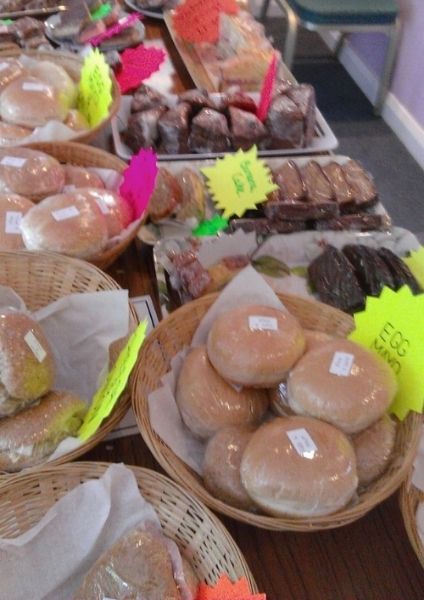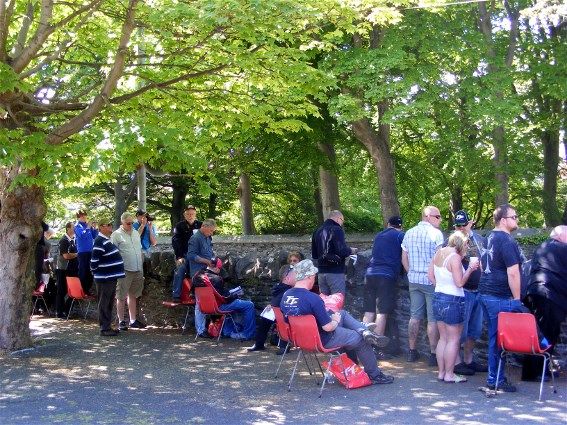 The crowds in our gardens and car park number into 3 figures - and are all very grateful for the service we offer - each year a number of them make a point of saying so. In lulls between races there can be 20 or 30 of them queueing for their drinks and snacks - but then it is so busy there is no time to take photos, so you will just have to imagine all these people crowding into our entrance to be served with a smile.

Throughout practices and races many of the congregation help - the rota fills up well quite quickly!


Members of the ministry team are often on hand taking a turn serving food and drink to our visitors; here is Dawn at the tea-urn in the lull before the storm of Senior Race Day 2017...







When we get lovely weather some people take time to bask between races -




Others prefer to read. We even provide the paperbacks!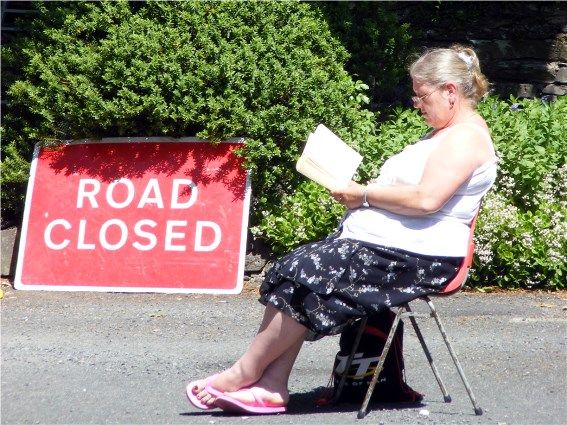 The proceeds from the sale of the snacks has been used towards provided the church with our good toilet facilities, carpeting, curtains, our new organ - and a new kitchen is now in the planning stages.